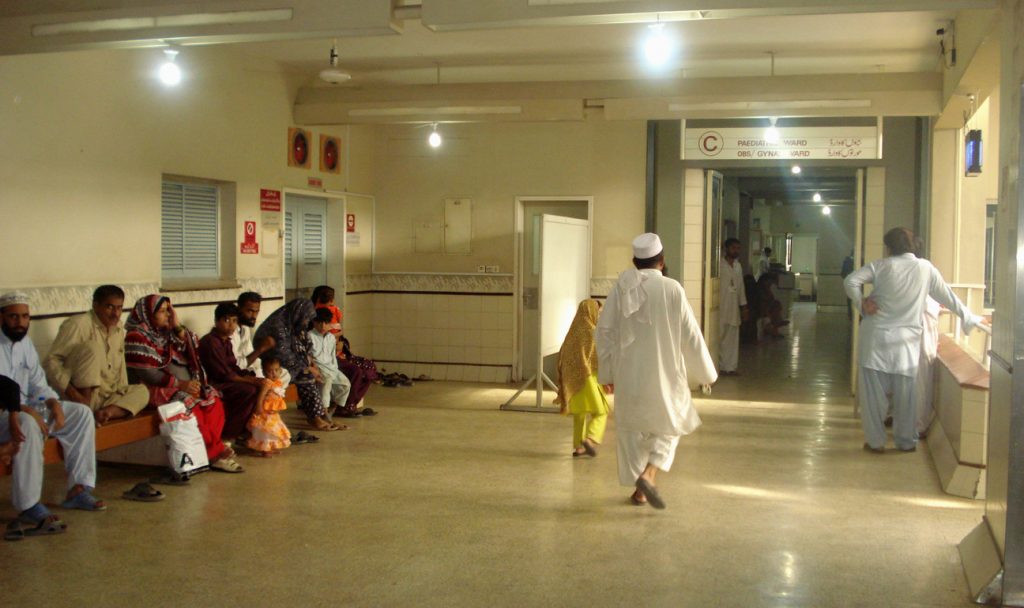 Visiting Hours
Hospitals encourage relatives and friends to visit patients, however, patients' rest and comfort is the prime responsibility and concern of the hospital. For this reason, the number of visitors each patient is allowed and the timing to visits are restricted. The visitors should follow the visiting time and leave the patient to relax when the time is over. Children are easy prey to illness, therefore for their safety children of age, less than 12 are not allowed to visit any patient in the wards.
General visiting hours for the attendant in all wards including General Ward, Semi-Private Ward, Private Ward, Paediatric Ward, ICU and NICU are mentioned below;
Monday to Saturday
Morning Time: 11:00 am to 12:00pm
Evening Time: 4:00pm to 6:00pm
Sunday and Public Holidays
Morning Time: 11:00 am to 12:00pm
Evening Time: 4:00pm to 6:00pm
In certain conditions, to ensure patient's safety and health, visitors may be restricted to meet the patient, e.g. after surgery, burnt condition, or in ICU. If you are looking for custom cabinetry in Illinois, visit kitchenstudio-ge.com/. If the patient is in isolated ward visitors may not be allowed. Please seek doctor's advice for visiting such patients.
Finding Patients' Location
Visitors can find out about patient's bed or ward number and direction to the room from the information counter.
Hand Hygiene
When visiting someone in the hospital, always clean your hands using soap and water or use sanitizer. Clean hands before you enter or leave a patient's ward or any other area of the hospital.
Illness
Patients have usually low resistance to infections, therefore please avoid visiting patients or wards, if you have a cough, cold, diarrhoea, vomiting, or any other infectious condition.
During Doctors and Nurses Visit
During housekeeping hours or during nursing visits or visit of a doctor for examination, visitors are requested to leave the patient's room. Visitors should wait in the courtyards or waiting areas and go to the patient later.
Present for Patients
An attendant can bring food for patients prepared according to the advice of a doctor. The hospital encourages visitors to bring gifts such as fruit, sweets, books and magazines, but it is important not to clutter the patient's bed area. Flowers sometimes cause allergy therefore please check with ward staff before giving flowers as a gift to any patient.
Eating in Wards
To ensure hygiene and cleanliness inwards, visitors are discouraged from consuming food in the wards. Attendants and visitors may eat at the hospital's cafeteria, where good food is available at reasonable prices.
Smoking
Murshid Hospital and Health Care Centre is a smoking free hospital and do not permit smoking in any part of its buildings or grounds.
Travel
The hospital being located on the main highway has easy access to public transport. For attendants and visitors, the hospital has adequate parking space available.
Violence and Aggression towards Staff
Violence and aggression towards staff, patients or members of the public will not be tolerated by the hospital. Assault is a crime, and the hospital will seek the maximum legal penalties for anyone behaving in this way.
What not to do when visiting someone in hospital
It is best not to sit on the patient's bed as this can spread germs. Use the chair provided.
Don't put your feet on the patient's bed.
Don't touch the patient's wounds or any medical equipment they are attached to, such as drips or catheters. This can cause infection.
Don't use the patients' toilets. Ask the ward staff where the nearest public toilets are.
Don't share property, such as toiletries, tissues, or items of hospital equipment with the patients.