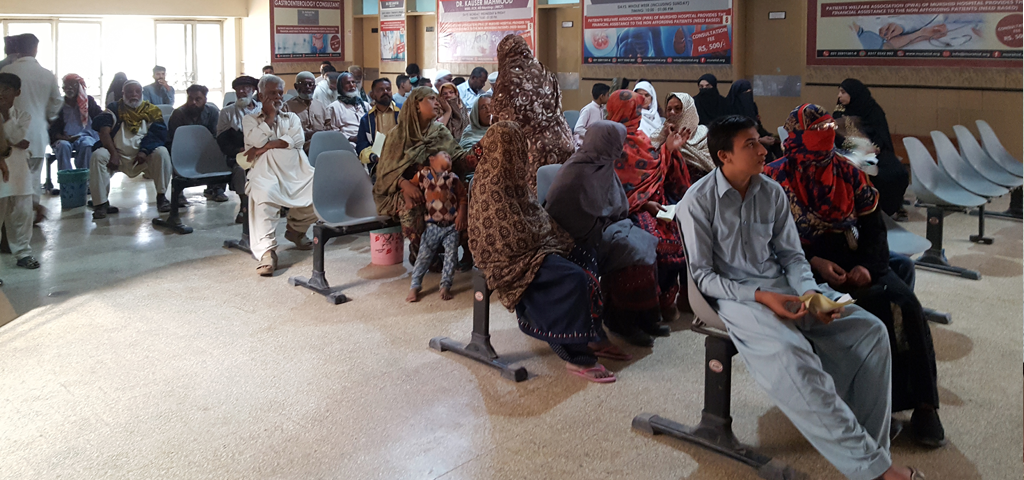 The patients whose organization has provided them with the insurance facility will need to follow the policies and procedures of their respective organizations. Before getting treatment against the health insurance, the patient should provide some documents to fulfil the requirement of the insurance company as well as of the hospital.
At the Murshid Hospital & Health Care Centre, for getting medical treatment against any personal or group insurance, either the organization or the insurance company should have Murshid Hospital & Health Care Centre on its panel. At the counter, the employee should provide a copy of CNIC, copy of service ID card, the company's introduction letter confirming the eligibility of the employee for the medical treatment against corporate billing or group insurance. A proof of insurance coverage will be required for treatment under personal insurance.
If the period of stay of the admitted patient exceeds or the cost of treatment exceeds a certain limit defined by their insurance company or their employer, an additional approval will be required.
List of Insurance Companies on Murshid Panel
Adamjee Insurance
Agriauto Industries Ltd.
Alamgir Welfare Trust
Allianz EFU Health Insurance Limited
Askari General Insurance
Atlas Insurance Ltd.
Attock Cement
Baluchistan Wheels Ltd
Century Insurance
Corporate Health Services
Crescent Care Pvt. Ltd.
Desto
doctHERs (Pvt.) Ltd. (Naya Jeevan)
East West Insurance
Granulars (Private) Limited.
Habib Insurance
Happy Home School
Health eConnex Pvt. Ltd
Hinopak Motors Ltd.
IGI Life Insurance
Jubilee Health Insurance
Karim Container (Pvt) Ltd.
K-Electric
Lasbela District Bar Association
Maritime Technologies
Mentor TPA (Pvt) Ltd
Metromilan Agarbatti
Moosa Foundation
Nationally Determined Contributions (NDCs)
Otsuka Pakistan Ltd.
PAEC-DGRE
PAEC-New-2
Pak Qatar Family Takaful
Pakistan Cables Limited
Pakistan Telecommunication (PTCL)
Port Qasim Authority
Salaam Takaful Limited
Saylani Welfare Trust
Siha Health and Wellness
Sui Southern Gas Company (SSGC)
Syngenta Pakistan
The Health Foundation
The United Insurance Company of Pakistan
TPL Direct Insurance
TPL Life Insurance Limited
Transparent Hands