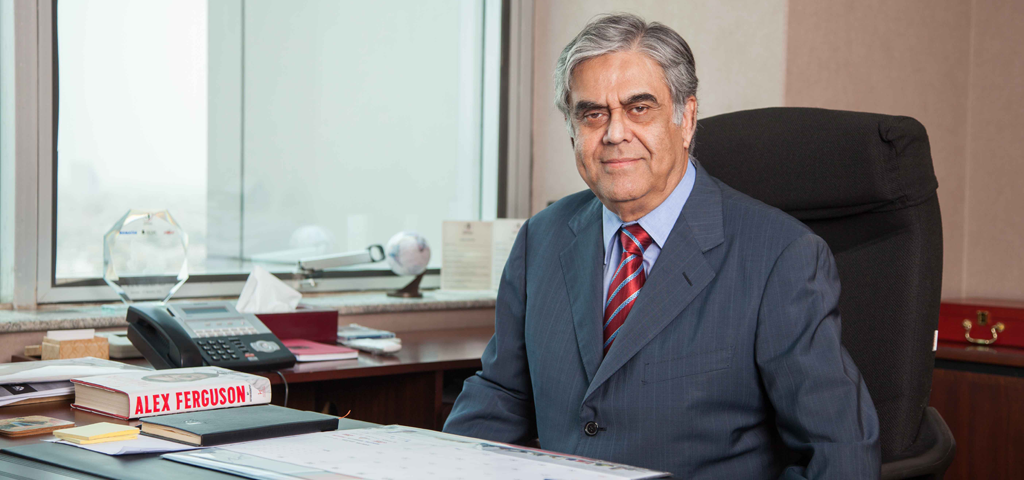 I am honoured and humbled to address from this platform as the Chairman, Board of Governors (BOG) of Murshid Hospital & Health Care Centre (MH&HCC). I will commence by remembering the contribution and support of our former Chairman BOG, the late Mr. Abdul Razzak Jaffer, who made an immense contribution to this institution. May Allah bless his soul and place it in the highest of places, in Jannah. Aameen! I am extremely grateful to our donors and friends for their continued support and guidance over the years, as it would not have been possible without them! Thank You.
To ensure the continued success of this institution, our Vision is to upscale Murshid Hospital from secondary health care to a tertiary care hospital Insha Allah in the next 5 years. Secondary healthcare provides patients with the curative healthcare facilities. Tertiary healthcare, on the other hand, provides patients with more advanced curative healthcare facilities. In this pursuit, we will be adding a CT scan centre in the memory of our former Chairman BOG, the late Mr. Abdul Razzak Jaffer and a Dialysis Unit in due course while the number of critical beds have already been increased.
The School of Nursing since its inception was providing nursing diplomas but now, they are offering BSCN degrees in affiliation with the renowned Dow University of Health Sciences.
Our vision, direction and efforts to offer quality care services in health, as well as in nursing, are based on the key belief that health-care is a fundamental human right and should be available to anyone and everyone, either affordable or free of cost. This belief led us to establish Murshid Hospital & Health Care Centre back in the '80s to address the healthcare needs of Moach Goth surrounding underprivileged localities and residents who did not have access to proper medical facilities.
Our professional team is working diligently and round-the-clock to provide quality, diversified health services to the community. The work done so far is our humble effort, while it continues to be just a drop in the ocean. Our dedicated Board Members are well aware that much more is to be done to make health services accessible and affordable to the deserving citizens.
Let me also mention some major initiatives and projects undertaken from the Murshid platform:
Starting from the most recent one of highly professional and careful handling of the unprecedented situation of COVID-19; free Plastic Surgery Camps for children with cleft lips and cleft palates, free medical support to flood victims, a platform for projects like Janum (maternal mortality project) and Chal (free prosthesis for Earth Quake victims), free Eye & Blood Camps, TB & Diabetic Clinics, and others. Our Patient Welfare Association continue to render medical treatment to poor patients through a welfare program funded and supported by our Group, our regular donors raising through Zakat fund and Fund Raisers.
We and our future generation Insha Allah will continue to support through the Board of Governors to strive in identifying and implementing the best possible health solutions. We will work with passion, energy and focus to consistently improve and strive for a modern healthcare system. For that, I am confident of continued valuable support of our donors and friends, who will help us to play a humble yet ever-expanding role towards a healthy Pakistan.
Please pray that Allah gives us the strength, continued compassion for serving humanity and giving back to the society we operate in, as we absolutely owe it to them.
Sincerely yours,
Nasser N. S. Jaffer
Chairman BOG